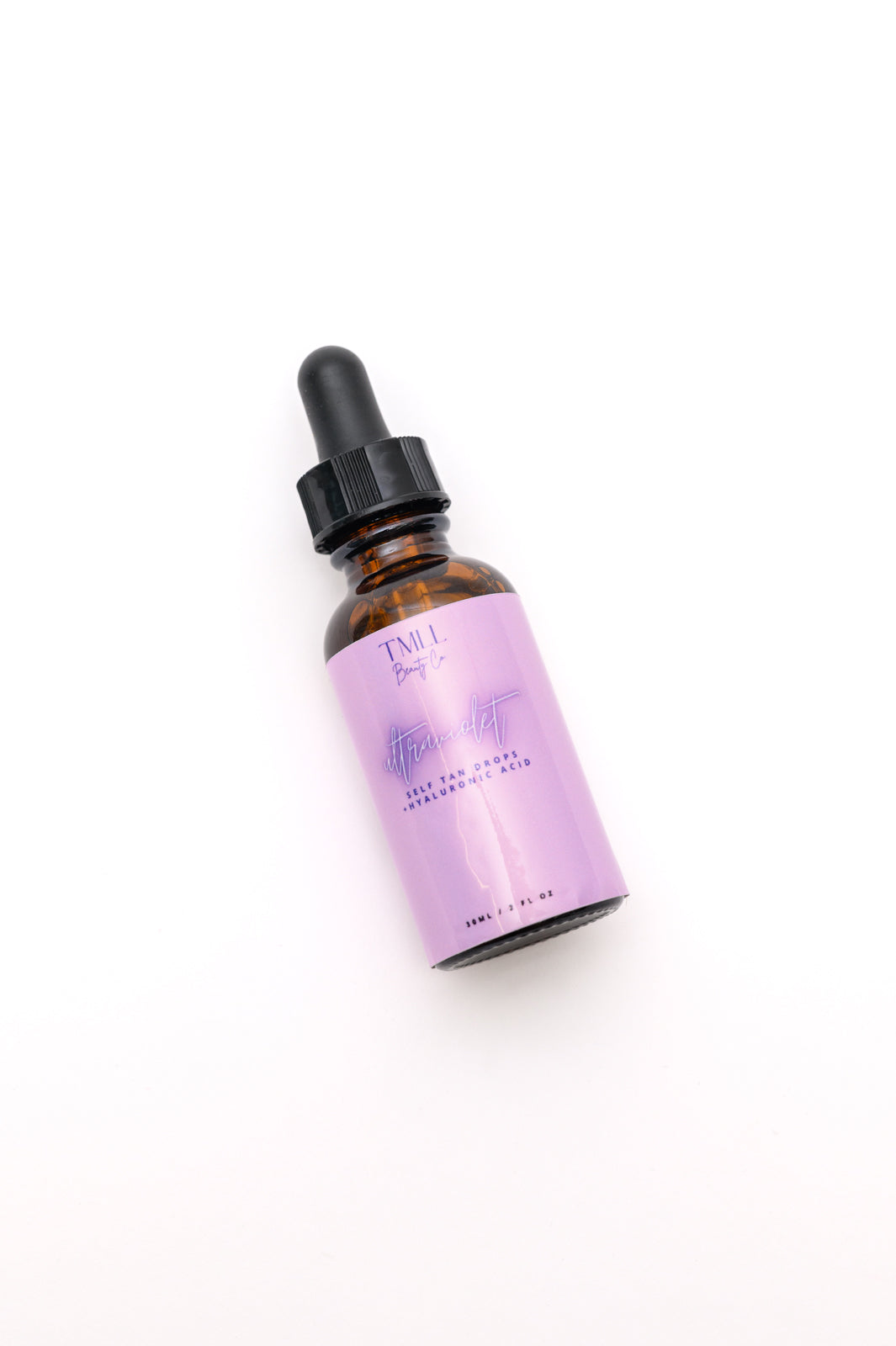 Ultraviolet Gradual Tan Drops
Free Shipping on U.S. orders
Our Ultraviolet Tan Drops are a best seller! Enriched with plant-based hyaluronic acid for healthier, smoother and supple skin. Ideal for those wanting to wake up and take on the day with glowing, golden and super soft skin.
Add two to 12 drops to your favorite moisturizer, mix together, and apply to skin.
Wash palms of your hands after use.
Tan develops in 4-6 hours (many prefer an overnight bake)
More drops equals more glow! Use 2-4 drops for a sunkissed look; 4-8 drops for a golden look; and 8-12 drops for a more bronzed look.
Ingredients: Water, Dihydroxyacetone, Polysorbate 20, Phenoxyethanol, Caprylyl Glycol, Potassium Sorbate, Fragrance (proprietary blend of oils), PEG-8 Dimethicone, Hexylene Glycol, Sodium Hyaluronate, Benzyl Benzoate
At Pretty Little Distraction, we believe that you shouldn't pay an arm or leg on shipping. That is why all U.S. orders ship for free! Orders shipping to Canada and Mexico are calculated based on weight.
When will my package ship?
We package and ship orders within 3-4 business days (Mon-Fri & excludes U.S. major holidays) from the date the order was placed. However, we typically are able to ship within 1 business day of the order being placed.
What if I ship it to the wrong address?
Because we have no way of knowing what address items should be shipped to, customers are responsible for ensuring items are shipped to the correct destination. PLD is not responsible for packages shipped to the wrong location.
What if my package is lost during delivery?
If your tracking number states that the package was delivered to the address you listed, you are responsible for filing a claim with USPS for damaged or lost items. PLD is not responsible for lost or stolen packages once items have been delivered.